Children's Dentistry at Diamond Smiles Dental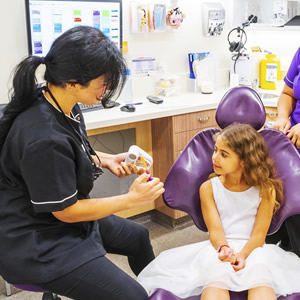 At our warm and friendly dental office, kids can have all of their dental needs taken care of comfortably. As our dentists were kids once, they understand how important it is for children to have a positive and fun experience at every dental visit.
We recommend that children start to get regular, bi-annual dental checkups once their first set of teeth begin to emerge.
The First Appointment-What Your Child Can Expect
During this 15-30 appointment, we will count your child's teeth and gently examine their teeth, mouth, jaw, gums and bite. We also will introduce your child to our kind team members, and familiarise them with our dental tools and equipment.
Promoting Good Oral Hygiene
So kids can enjoy optimal oral health throughout childhood and beyond, it's vital that they practice good oral hygiene habits. At Diamond Smiles Dental, we emphasise preventative care so we will teach your children about the importance of brushing twice a day and flossing daily.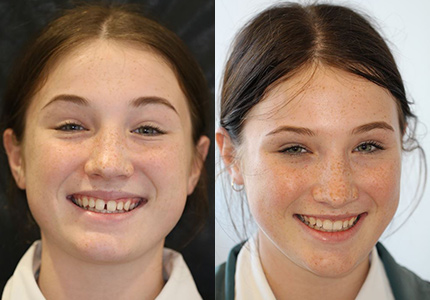 We also encourage parents to bring their children in for regular checkups and cleans to prevent decay and other dental problems. When your kids come in for routine checks, our dental professionals can monitor their oral health and address any issues before they become more serious.
Helping Kids Feel Comfortable
Our dentists are caring, professional and committed to making sure that all of our young patients feel at ease. We believe that when your child starts visiting us at a young age, they become more familiar with the practice environment and our dentists. Another great way to help your child feel comfortable with dentistry is by bringing them with you to your appointments.
Child Dental Benefits Schedule (CDBS)
The Child Dental Benefits Schedule is a dental benefits program for eligible children aged 2-17 years that provides up to $1,000 in benefits to the child for basic dental services over two consecutive calendar years.
Schedule a Visit Today!
Help your children enjoy a bright, beautiful and healthy smile with our array of services. Contact us today to book a same-day appointment!
* Any surgical or invasive procedure carries risks. Before proceeding, you should seek a second opinion from an appropriately qualified health practitioner.

Children's Dentist Carramar, Tapping, Banksia Grove, Joondalup WA | (08) 9405 2225