IV Sedation at Diamond Smiles Dental
Comfortable, Stress-Free Dental Procedures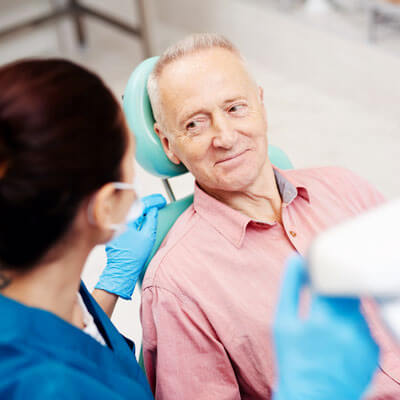 If you're afraid of the dentist or experience overwhelming anxiety at the thought of receiving dental treatment, then you're not alone. Dental phobia isn't uncommon, which is why at Diamond Smiles Dental, we offer our patients with the option of sleep dentistry to help them overcome this stress and discomfort.
One of these sleep dentistry methods is IV sedation, which allows the patient to undergo treatment whilst in a sedative state. The sedative drug is administered intravenously via an injection, sending the patient into a state that closely resembles sleep. It is important to mention that IV sedation and sleep dentistry are different to the general anaesthetic administered in hospital procedures. Whilst under IV sedation, patients are still conscious.
Once the treatment is over, the patient 'wakes up', feeling as though no time has passed at all! It is also a very effective method of pain relief, allowing the patient to undergo the procedure without feeling any discomfort.
The Benefits of IV Sedation
Apart from preventing the patient to undergo dental treatment without fear, discomfort, or pain, IV sedation also offers the following advantages:
Patients require a post-procedure recovery period of just 20 – 30 minutes before they can leave our practice with a friend or family member
Most patients will be well enough to return to normal activities within just 24 hours
Because of the positive and pain-free experience sleep dentistry offers, patients feel more confident about visiting the dentist and overcoming their phobia
Do You Require IV Sedation?
If procedures such as wisdom teeth extraction, dental implants, root canal therapy, or fillings leave you feeling overwhelmed with anxiety, please discuss sleep dentistry with our caring team today. Contact us and schedule a consultation with our dental health care professionals!
CONTACT US
* Any surgical or invasive procedure carries risks. Before proceeding, you should seek a second opinion from an appropriately qualified health practitioner.

Dental IV Sedation Carramar, Tapping, Banksia Grove, Joondalup | (08) 9405 2225