About Us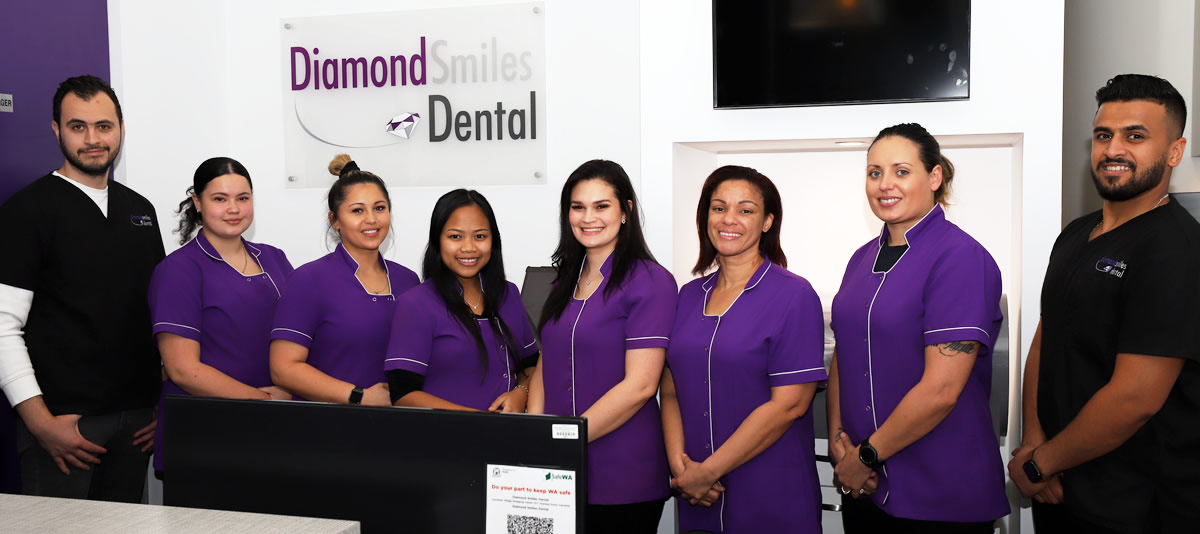 Established in 2010, Diamond Smiles Dental is proud to be able to provide
comprehensive dental care
to residents within Carramar and beyond.
We pride ourselves on providing exceptional and honest dental care for you and your entire family. We do so in a caring, warm and friendly environment; with the aim of making each and every visit as comfortable and pleasant as possible.
Our vibrant, energetic and self-motivated team work closely together with a unified vision to provide a positive and empowering dental experience. We focus extensively on delivery of exceptional customer service to complement our standard of dental service excellence.
MEET OUR DENTISTS


At Diamond Smiles Dental we stand by the following:
We deliver the highest quality of dental care, in a friendly and professional environment, always maintaining the highest of ethical standards.
We offer a personalised and affordable service always tailored to each and every individual, to achieve a healthy mouth and an attractive smile.
We respect your treatment choices, and support you whole heartedly in all your decisions.
We use state of the art technology and equipment.
Our dentists and support staff are committed to on-going personal and professional development ensuring that their skills and knowledge are always up to date.
Contact us today or book an appointment online!
* Any surgical or invasive procedure carries risks. Before proceeding, you should seek a second opinion from an appropriately qualified health practitioner.

About Diamond Smiles Dental | (08) 9405 2225