Dentures at Diamond Smiles Dental
If you or your loved one requires dentures, you'll be pleased to hear that we offer affordable, reliable, and durable dentures right here at Diamond Smiles Dental. Our professional team have immense experience and knowledge within this area and love helping patients to dramatically improve their day-to-day lives using dentures.
What Are Dentures?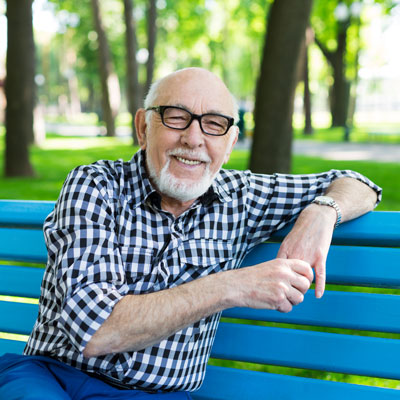 Dentures are replacements for missing teeth. Unlike other dental solutions, such as implants and bridges, they are not fixed to the mouth and can be taken out of your mouth at any time.
We offer both full and partial dentures, depending on how many teeth need replacing. Therefore, the cost of this treatment can vary greatly, however our team of dental professionals will be able to give you a more accurate price estimation during your consultation.
The Benefits of Dentures
While dentures can work wonders at giving you a beautiful and more confident smile, they also serve many more important roles. Dentures allow patients to chew normally once again, helping them to no longer miss out on their favourite foods. Dentures are also beneficial for supporting the remaining teeth and assisting with jaw strength, a vital element of head and neck posture. Additionally, dentures help to replace teeth, which maintain the foundation of our facial appearance. Missing teeth can lead to a sunken facial structure, contributing to other concerns such as premature aging or sagging skin.
Do You Require Dentures?
Contrary to popular belief, dentures are not just reserved for elderly patients. In some cases, young adults can also benefit from dentures, depending on their condition. If you've lost one or more teeth and are experiencing any of the following signs or symptoms, you may be a candidate for dentures:
Teeth which are drifting out of place
Constant tooth wear
Inflamed and red gums
An increase in cavities
Abdominal discomfort, including gas, diarrhoea, or constipation
Reduced strength and endurance when chewing
Difficulty breathing
Waking up with bad breath
Headaches (particularly first thing in the morning)
A face showing signs of sinking, wrinkling, or sagging
Helping You Smile with Ease
If you're worried about any of the warning signs listed above, or simply wish to find out more about our popular denture services, please schedule a consultation with our friendly team today! We are always on-call to answer any questions you may have regarding treatment.
CONTACT US
* Any surgical or invasive procedure carries risks. Before proceeding, you should seek a second opinion from an appropriately qualified health practitioner.

Dentures Carramar, Tapping, Banksia Grove, Joondalup WA | (08) 9405 2225