Dental Veneers at Diamond Smiles Dental
Dental veneers are just one of the popular forms of cosmetic dentistry we offer here at Diamond Smiles Dental. Made from porcelain or composite materials, veneers provide patients with a fast and simple solution to achieving a more beautiful smile. This procedure isn't as complex or invasive as other forms of cosmetic dentistry, allowing patients to boost the appearance of their smile in as little time as possible.
What are Veneers?
Veneers are made to mimic the natural appearance of teeth, including shape, size, colour, and more. They are individually-crafted using thin porcelain or composite materials and then bonded over the front of the patient's teeth to create a smile that is more aesthetically pleasing.
The Veneer Process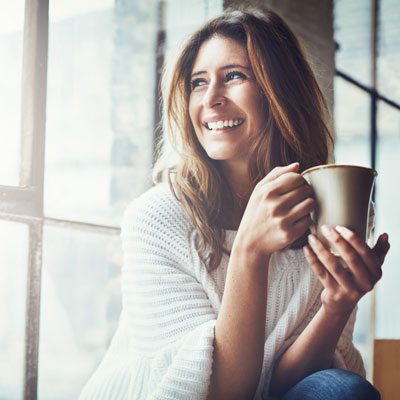 During your consultation, our professional dental team will gain a comprehensive overview of your oral health by taking intra and extra oral photographs, as well as impressions if necessary. This also allows our dental laboratory to create your veneers to their required specifications, ensuring they fit your teeth perfectly.
During this initial stage, your teeth will also be prepared for your veneer treatment. To do this, our dentist removes a small amount of enamel from the tooth surface. This ensures that once your veneers are bonded in place, they will sit in-line with the rest of your teeth. This step also requires local anaesthetic to numb the area being treated, however our dental health care professionals will discuss this with you prior to treatment.
It may take 2 – 4 weeks for your completed dental veneers to return back from the laboratory, however temporary veneers can be placed on your teeth during this time to further prevent sensitivity or discomfort.
The final process in the veneer procedure involves bonding your permanent veneers to your teeth. To prepare your teeth for this stage, our dentist will clean, polish, and etch the teeth to ensure a stronger bond. They will then be cemented in place, before being exposed to a special light beam to successfully harden this cement.
Although veneers are more stain-resistant than a natural tooth's surface, they still require proper oral hygiene methods such as brushing, flossing, and bi-annual check-ups.
Are You a Candidate for Veneers?
If you're concerned about discoloured, misaligned, cracked, or unevenly shaped teeth, then schedule a consultation with our team today! Our dental experts will discuss whether veneers are the right treatment for you.

Dental Veneers Carramar, Tapping, Banksia Grove, Joondalup WA | (08) 9405 2225