Orthodontic Options at Diamond Smiles Dental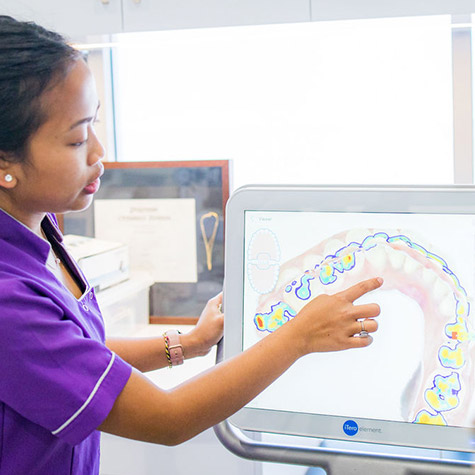 Orthodontics is a specialised branch of dentistry. It focuses on the diagnosis and treatment of crooked teeth, bad bites and poor jaw alignment. At Diamond Smiles Dental, as general dentists with a specific interest in this field, we offer several alternative solutions to help you achieve that winning smile.


Oral Myofunctional Therapy
Oral myofunctional therapy uses a program of exercises to retrain the mouth and face muscles.
Facial and dental growth, speech, swallowing and breathing are dependent on the normal function of oral muscles. Myofunctional therapy may improve the tone of these muscles to correct development of the jaws and face.
Oral myofunctional therapy can be very effective, particularly with children. It can be used to treat a variety of orthodontic problems. It may also prevent and treat obstructive sleep apnoea.


Myo Munchee for Kids
Myo Munchee is a practical tool to help correct dental, speech and oral function in children. It is a chewable appliance that can be used for a variety of problems, including:
Crooked bite – Teeth crowding is a common problem. Chewing on Myo Munchee helps teeth grow in alignment. This alignment is achieved by widening the jaws and creating more space for teeth to sit in the mouth.
Thumb sucking – Thumb sucking habits present a higher risk of jaw alignment issues in later life. Myo Munchee provides a safe, easy substitute for these sucking habits, and promotes healthy teeth and gums.
Ear infections – The action of the Myo Munchee helps create a negative pressure in the ear. This pressure can help children who experience recurring ear infections.
Myo Munchee can be used for children of all ages-from toddlers to teenagers.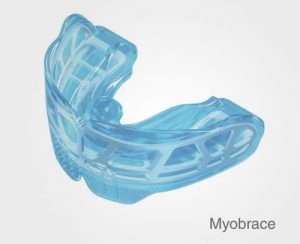 Myobrace
Suited for children aged 5-15, Myobrace is an excellent option for straightening teeth. It works preventatively to address the causes of crooked teeth, avoiding the need for braces or tooth extractions.
The Myobrace System involves using a series of removable oral trays. These trays are worn for 1-2 hours each day, plus overnight while sleeping. The treatment works by guiding the teeth into position as they grow into the mouth. With regular use, excellent results can be achieved.


Biobloc Orthotropics
Biobloc is an adjustable appliance constructed of durable acrylic and arch wire. It provides controlled arch expansion through the use of an adjustable centre screw. It is designed for very narrow arches which require expansion to create room for the tongue.
Biobloc can be used as an initial form of treatment. Once the expansion is achieved, it may be followed by other orthodontic solutions.


Invisalign®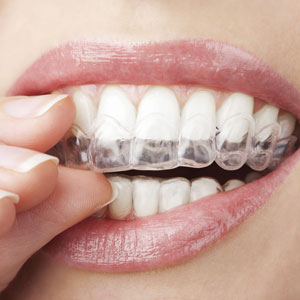 Invisalign is a popular teeth straightening solution. It provides a clear, virtually invisible option. The aligners don't include metal and are custom-made to fit your teeth. They are so discreet that most people won't even notice that you're undergoing treatment.
The Invisalign system works through a series of clear aligners that gradually shift your teeth into place. Each set of aligners is worn for two weeks and is manufactured to be slightly straighter than the last set. Over time, your teeth will gradually move to their ideal position.
Invisalign can be used to treat a wide range of orthodontic problems. These include overbite, underbite, crossbite, gap teeth, crowded teeth and general teeth straightening. Most adults can expect to achieve results within twelve months of commencing treatment.
We recommend combining Invisalign with oral myofunctional therapy. By addressing the causes of crooked teeth, we can provide a more stable solution.
Want to Learn More?
We believe that everyone deserves a perfect smile. Contact Diamond Smiles Dental today to determine the best treatment for you or your child!
CONTACT US
* Any surgical or invasive procedure carries risks. Before proceeding, you should seek a second opinion from an appropriately qualified health practitioner.

Orthodontics Carramar, Tapping, Banksia Grove, Joondalup WA | (08) 9405 2225