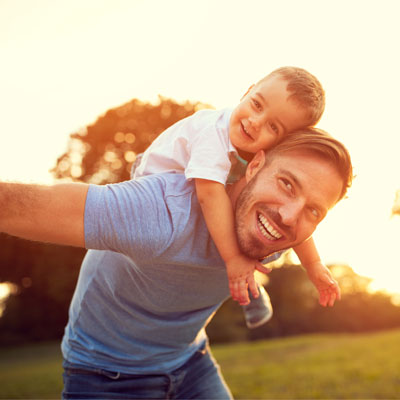 With Father's Day just around the corner, you're probably wondering…
What can I possibly get him to celebrate the day?"
While we know the dad in your life appreciates gestures of all kinds, there's one gift idea you may be overlooking… the gift of a brighter smile.
Teeth Whitening at Diamond Smiles Dental
In our practice, we're proud to offer the POLA teeth whitening system. With POLA, you can achieve a whiter, brighter smile from the comfort of your own home using the do-it-yourself whitening treatment. Best of all, this system allows patients to experience up to 8 shades of whiter teeth in a short period of time.
Teeth whitening is ideal for teeth that are brown or yellow in colour. In honour of Father's Day, we're excited to launch a special promotion that you can take advantage of for the dad in your life.
Lastly, we'd like to wish all of the dads out there, and those who play the role of dad, a very Happy Father's day.
Purchase a Take Home Whitening Kit Today
Now through 5 September 2021, you can get a premium quality teeth whitening kit for the special man in your life. To celebrate we are offering a $199 Take-home whitening kit that includes consultation, custom-made trays and the whitening gel!
If you'd like to organise an unforgettable gift for the special dad in your life, we'd love to hear from you. Give our practice a call, purchase a gift card, or by simply share this blog so they can learn more.
We hope to see you in the practice soon!