Quick Straight Teeth™ (QST) at Diamond Smiles Dental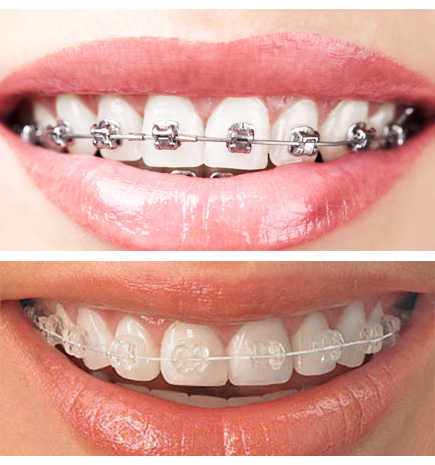 Achieve a Beautiful, Straight Smile Fast!
Often considered your best accessory, your smile shows the world that you are confident. Because not everyone is born with a straight, beautiful smile, we are delighted to provide patients with Quick Straight Teeth.
Our dentists have completed their QST training and are excited about the brilliant results, saying it's a terrific option for patients who are unsatisfied with their smile's appearance. The initial consult is FREE for all our orthodontic options so please talk to us about the best treatment to achieve the results you are looking for.
Movie Star Results in Mere Months
Because Quick Straight Teeth only focuses on your front teeth, it takes far less time than traditional braces. Imagine, you can get straighter teeth in 4-24 weeks, depending on your case.
Nearly Invisible and Highly Comfortable
With Quick Straight Teeth, you don't have to wear ugly "train tracks."  Instead, the wires and brackets used are tooth-coloured to appear practically invisible. Because QST brackets and wires are designed to be discreet, most people won't be able to tell you're wearing braces at all! These braces are also incredibly comfortable and easy to wear.
Affordable and Easy to Pay
QST can be up to half the price of Invisalign®, and with our easy payment plans, you can achieve the straighter smile you've always wanted. Through DentiCare, payment plans remove the financial stress of having to pay upfront for routine and cosmetic treatments. The costs start at Single Arch (upper or lower) $3500 or Dual Arch (upper and lower) $5995.
Want to Learn More?
While many individuals see incredible results, Quick Straight Teeth isn't always for everyone. That's why we encourage you to book a consultation to discuss your needs, and our friendly, knowledgeable dentists will provide all the information and options you need to enhance your smile.

Quick Straight Teeth Carramar, Tapping, Banksia Grove, Joondalup WA | (08) 9405 2225